Full Time
Posted 2 mins ago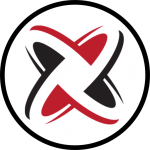 Nexus Therapy Management
Physical Therapist Assistant (PTA)
We are seeking a full-time Speech Language Pathologist for a skilled nursing facility in Kingsland, TX!
Responsibilities and Duties
Carries out Therapy procedures and programs.
Performs routine treatment procedures in accordance with the planned program.
Observes, records and reports to his/her supervisor conditions, reactions and responses related to his/her assigned duties.
Reports any pertinent findings to interdisciplinary team.
Helps maintain appropriate records.
Participates in educational activities of the facility.
Maintains specific treatment area where he/she has given treatment.
Communicates with patient's physician as necessary regarding patient's progress, treatments, etc.
Other duties as assigned.
Qualifications and Skills
Graduation from an approved and accredited therapist program.
Licensed by the State in the designated geographic area in his/her respective therapy profession.
Demonstrates the ability to perform the following tasks without posing a threat to the health or safety of him/herself or others without risk to self, co-workers, caregivers, or patient; lift, turn, move position, and transport the patient into and out of beds, chairs, bathtubs, wheelchairs, lifts, etc.
Compensation and Benefits
Pay is determined by current market rates, experience, and competency
Nexus Therapy Management provides our employee's with competitive compensation and a diverse benefit package